The bug report option will allow you to share your comments about the game in a fast and efficient way. Everything happens directly from the game interface. To begin, click the question mark you can find on the home screen: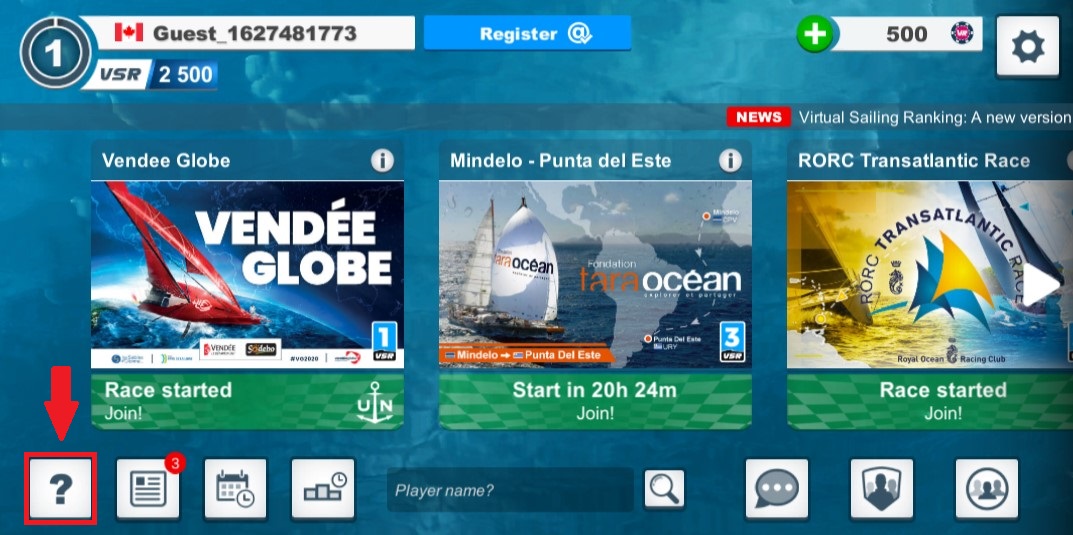 Then choose "Report a bug":
You will then be able to provide details about the bug you encountered.
No response will be provided to these reports, but rest assured that we do read them carefully, and that they help us eliminate these bugs and optimise your gaming experience on Virtual Regatta Offshore.