Your username is your boat's name.
You can change this once by clicking on your name and editing your profile. However, the first change is free, and any future changes after the first one may cost you some credits.
To edit your boat's name: go to your profile, by clicking on it from the game's home screen.
Then, click again on your username, and the window for editing will pop up.
Enter the new name for your boat.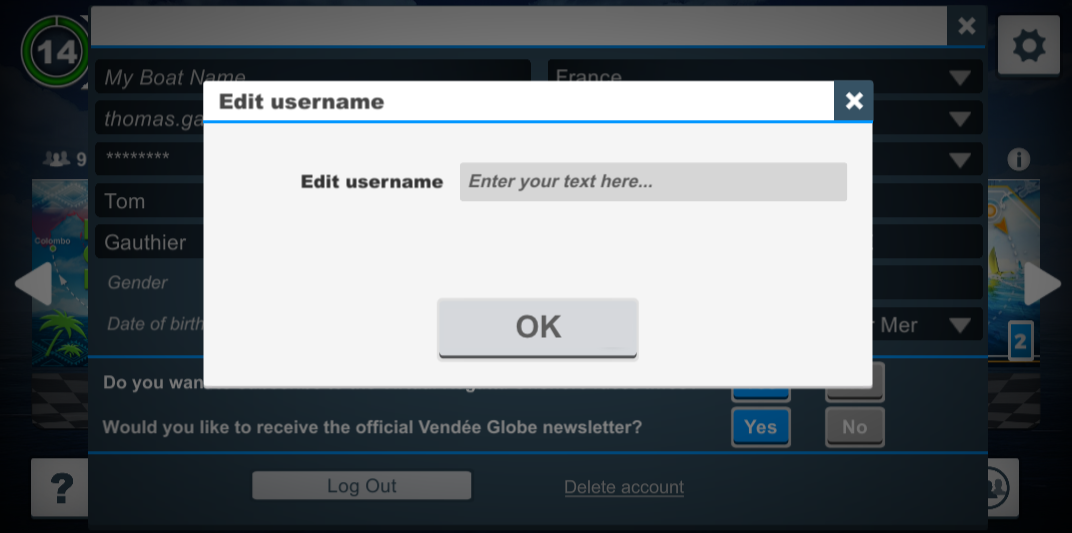 Once your new boat name has been entered, confirm by clicking on OK, and you're done! Your boat is now renamed!
If the name you have chosen is already taken by another user, your change will not be accepted, you will have to choose another one available.
Remember, if you have already changed your name at least once, the next change will require credits.