⚠️ Access to personalized support is limited to our VIP subscribers and customer players.
Please note we pay special attention to our help center and do our best to provide answers to all the common questions. Take a minute or two to check if the answer to your question isn't already documented.
Contacting our support team is done directly from the game, by clicking the (?) on the bottom left side of your screen on the Virtual Regatta Offshore homepage: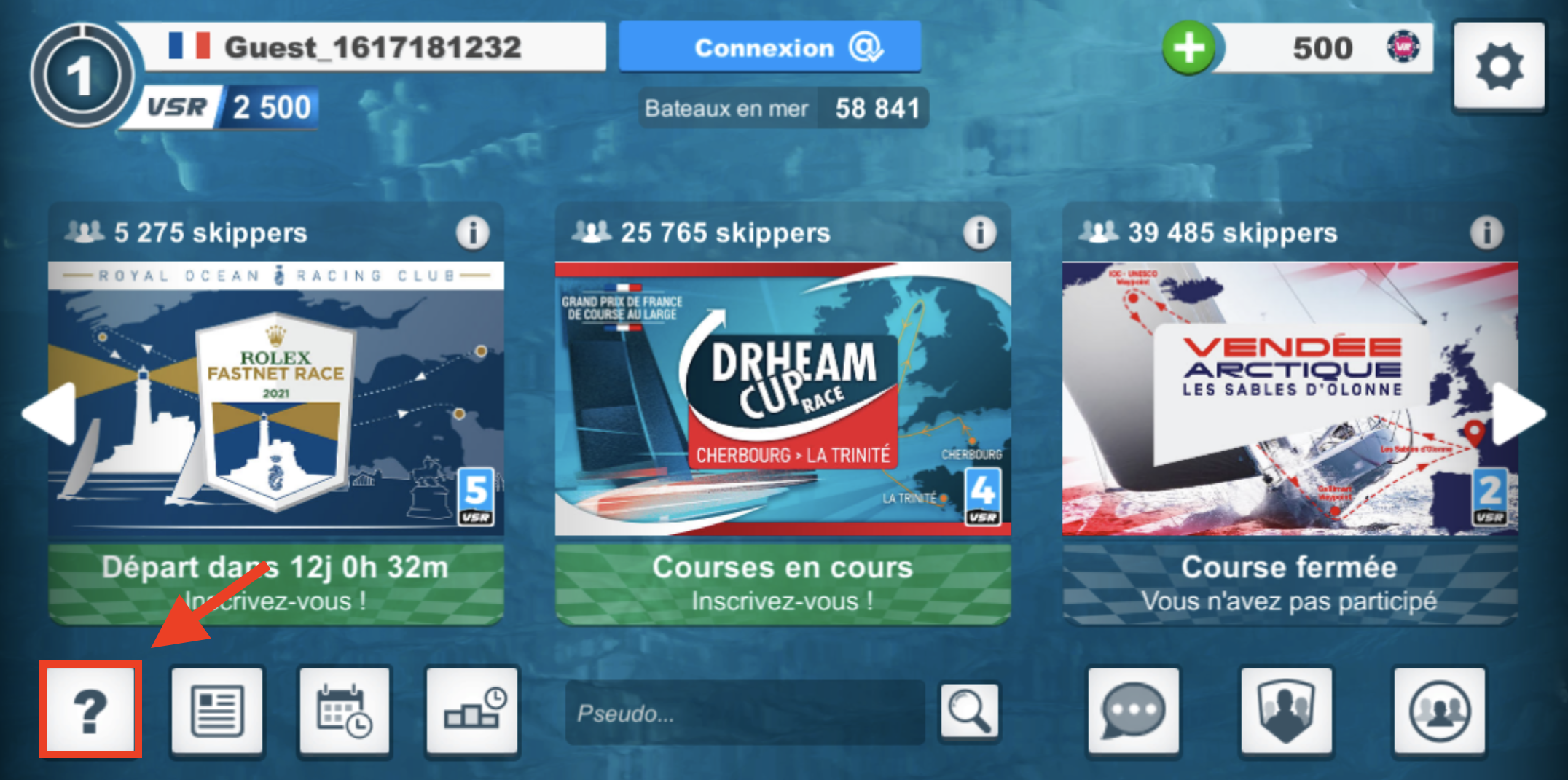 Then click the "Support" button
You will then be redirected towards a form to detail the problem you are encountering. Please give us as many details as you can about your issue so that our support team can assist as best as possible.
When filling up the form please make sure you are providing the e-mail address you used to register your game account.
If your e-mail is different from the one associated with your account we may not be able to recognize you and it could slow down the handling speed for your request.
Shortly after sending your request, you'll get an automated notification via e-mail. This means we've received your request properly and that it will be treated soon.
How do I follow up on my existing request?
If you want to send us further information about an ongoing request you can simply answer the e-mail notification. Or to answer any of the replies our support team sends you. Please only reply to messages sent out by us otherwise your request will be treated as a direct e-mail, see below.
don't attempt to follow up on an ongoing request by creating a new one. Our system will consider it as a different request increasing handling time for support requests.
Can't we just send an e-mail without using the in-game form?
If you send an e-mail directly without using the in-game form the request our system will not take it into account. You'll get an automated reply instructing you to use the in-game form.
Please use the in-game form to reach out to us, it's the guarantee we'll receive and have the necessary information to be able to assist you.
Please note that we reserve the right not to respond to abusive messages.